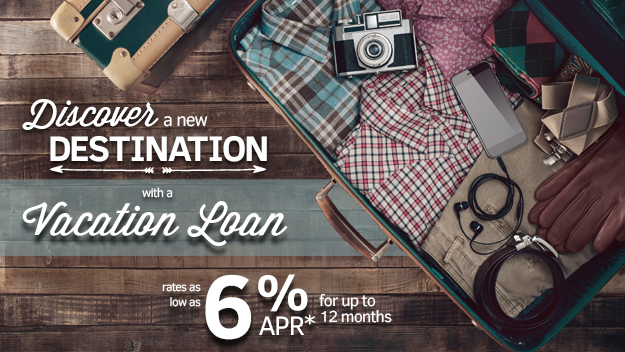 Wintertime in Michigan can certainly feel a bit depressing and never-ending. Discover a NEW desitnation with a vacation loan from FinancialEdge


It's a great, affordable way to take that much needed vacation that you've been dreaming about. (This loan can be used for more than just vacation expenses - maybe you just need a little extra cash, it's totally up to you!)
Borrow for up to 12 months, for as low as 6.00% APR*.
*APR=Annual Percentage Rate. Rates and terms are subject to change without notice. Rate is current as of January 30, 2017 and reflects all possible discounts. Rates based on applicant's creditworthiness and may vary from that shown. $500 minimum loan is required. Offer expires March 31, 2017 and cannot be combined with any other offer.
Go to main navigation