How to Manage Credit Card Debt Wisely in 9 Steps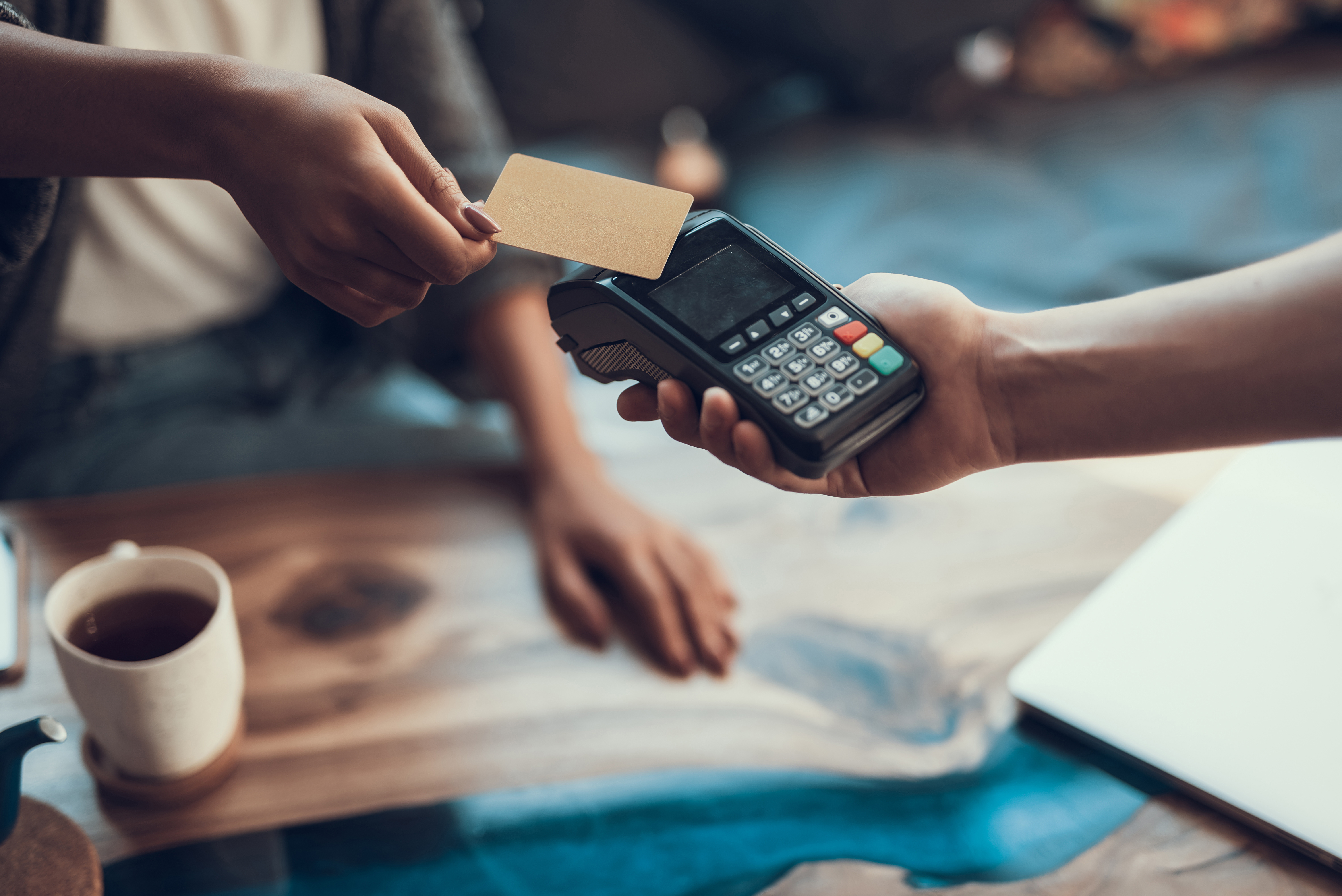 According to Experian's 2020 Consumer Credit Review, 75% of American consumers with credit cards carry an average balance of over $6,000. And the impacts can be financially devastating.
Credit cards can be enticing, offering not only the ability to buy now and pay later, but also a bevy of rewards like cashback and airline miles. However, there are downsides. Credit card offers often come with high interest rates, a variety of fees and the potential to damage your credit score, if mismanaged.
Learning how to manage credit card debt today can help improve and keep your credit score high. In return, a high credit score will help your borrowing power should you someday need to get a mortgage, open up a HELOC or take out a personal loan.
Here are 9 steps to help you manage credit cards to minimize interest payments, avoid fees and take full advantage of the benefits many credit cards offer:
1. Live Within Your Means
The number one key to learning how to manage credit card debt (and your entire financial life) is to live within your means. In short, this means identifying the difference between your net income from paychecks (plus other sources like Social Security or investment income) and your consistent monthly debt obligations.
To calculate your monthly debt obligations, list your rent or mortgage payment then any car or loan payments, as well as the money you need for gas, groceries, streaming services and cell phone bills, plus other expenses you incur on a month-to-month basis. This figure should not be larger than your take-home pay each month. If it is, it's time to reevaluate not only your spending but your employment situation to see about earning more income, possibly from a second job or side hustle.
2. Set Up Autopay
According to a CreditCards.com survey from May 2020, seven of the country's top 16 credit card issuers now charge customers up to a $40 late fee, even if you miss your due date by a single day. The easiest way to avoid late fees is to enroll in autopay. You can typically set this up for the minimum payment due, the full statement balance or any amount in between to be paid automatically from your checking or savings account each month, on the due date or any date before. By taking advantage of autopay, you'll never forget to make your payment or have to pay a late fee.
3. Pay More Than the Minimum
You should always pay at least the minimum payment due each month. However, paying only the minimum will leave you in debt longer and could mean paying thousands of dollars in interest.
As an example, let's say you're carrying a $6,000 balance on a credit card that charges a 14.99% interest rate, and you make only the minimum payments. In doing so, you may eventually pay upward of $4,000 in interest before you even pay off your original $6,000 balance!
4. Pay in Full
The opposite of paying the minimum is paying in full. When you pay your entire statement balance in full before the due date each month, you'll pay no interest. If you're using a rewards credit card and have learned how to manage credit cards effectively in this way, you'll get all of the benefits (cashback, airlines miles, hotel points, etc.) while paying the credit card issuer nothing for these rewards. This is the pinnacle of wise credit card management.
5. Pay Your Bill Only After Your Statement Period Ends
Speaking of those rewards… It's great to pay down your balance or pay your credit cards in full as soon as you have the money to do so. But there's a caveat… If you pay current charges before the statement period ends, you could be missing out on the rewards for those charges. This is because rewards are often calculated based on the charges posted and due at the end of each statement period. If you pay off or pay down this balance before the monthly statement period closes, that's less you'll earn rewards on. The sweet spot to pay your credit card is anytime after the statement period closes but before the due date.
6. Track Your Spending
You can either track your spending habits on your own or use a free credit card spending tracker app. Some of these apps even offer color-coded summaries to easily identify how and where you typically spend your money.
For example, are you spending hundreds on groceries each month yet still ordering a lot of takeout? Tracking your credit card spending will illuminate trends and point you toward ways you might improve your financial life. No matter how you keep tabs on your spending, it's a key step toward learning how to manage credit cards successfully.
7. Find a Credit Card with No Annual Fee
While many rewards credit cards carry an annual fee (although some may be waived for the first year), some credit cards offer no annual fees. Choosing a card without annual fees could save you upward of $99 each year while still allowing you to build your credit history and improve your credit score.
*Make sure you check out FinancialEdge Credit Union's MasterCard® options - both with no annual fees!
8. Manage Your Credit Utilization Rate
This tip is all about managing your credit score. One of the factors that goes into calculating your credit score is your credit utilization rate. This is the amount of your credit card's spending limit you regularly use.
For example, if you have $6,000 in credit card debt but a credit limit of $20,000, your utilization rate is 30%. The lower your credit utilization percentage, the better, because it means your credit cards aren't maxed out. A low percentage also shows potential lenders that you know how to manage credit card debt.
9. Consolidate Your Debt
If your past credit card usage has become a heavy burden, debt consolidation may help you get a handle on your credit card debt. Learning how to use home equity to consolidate debt or talking with a FinancialEdge Credit Union representative may help get your financial life in order and improve your emotional well-being.
---
Source:
Blog post written by Taylor Rohwedder on January 20,2021 - Prosper.com
« Return to "Blogs"
Go to main navigation