5 Easy Tips to Make Debt Consolidation Work for You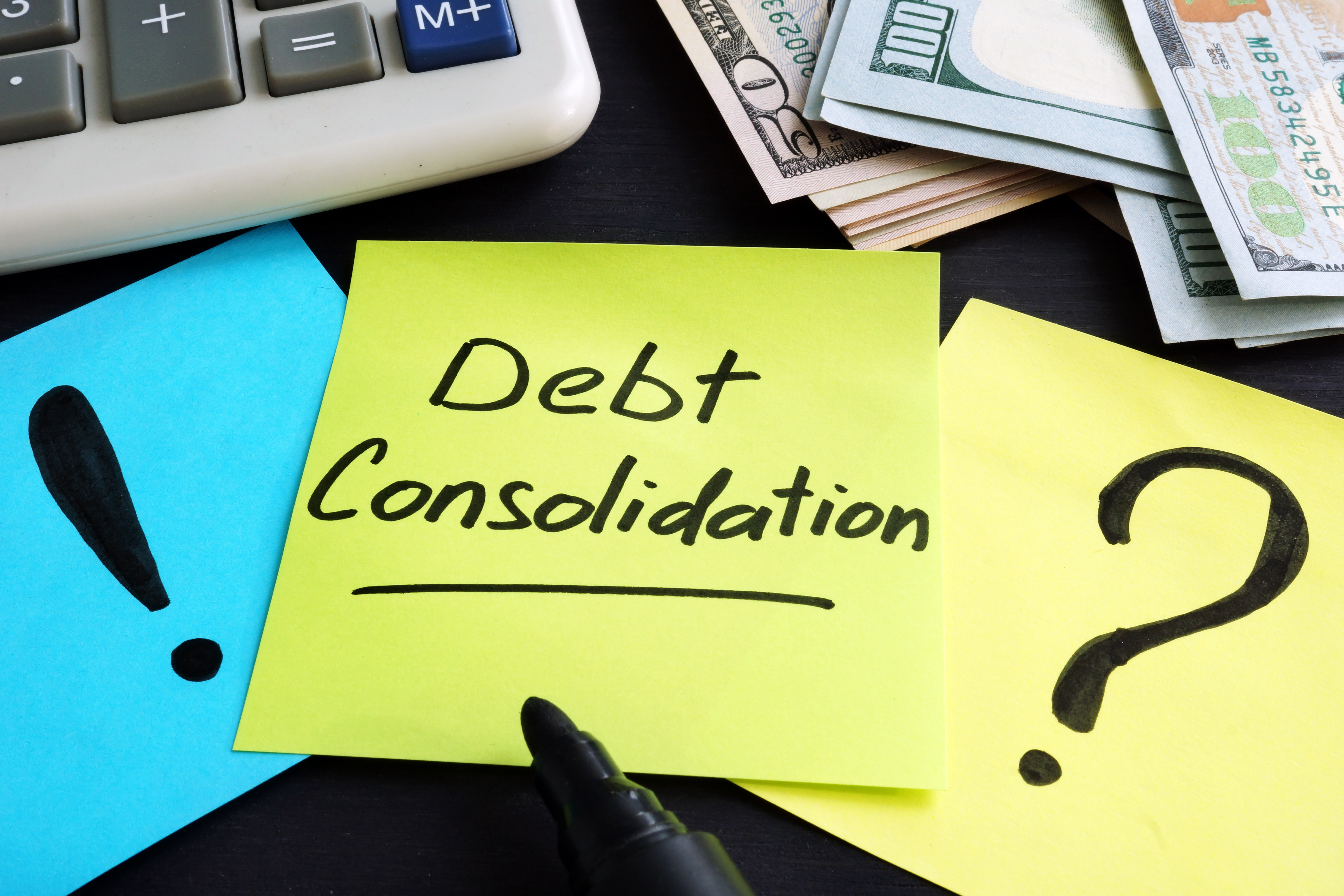 According to Debt.org, credit-card-carrying American households owe $15,000 on average in credit card debt alone, and the Federal Reserve Bank estimates Americans will exceed the nation's record high ($12.68 trillion) in total debt which peaked during the 2008 recession. With high interest rate debt increasing rapidly, households stand to benefit and save big-time by consolidating debt into lower interest rate loans. If you are thinking about consolidating debt – whether to simplify monthly payments or save on interest – follow these tips to do it the smart way.
Address Deeper Concerns

- If you devote too much monthly cash to certain bills, have a spending problem, or simply operate without a household budget, you could wind up swiftly needing another loan to consolidate more debt. A debt consolidation loan works best with a balanced budget and responsible spending.

Understand the Difference Between Consolidation and Settlement

- A consolidation loan moves all or some of your existing debt into a single, manageable loan, whereas a debt settlement occurs when a creditor agrees to forgive a debt after receiving less than full payment. On a credit report, settlements appear as "Settled" or "Paid Settled," rather than "Paid in Full." Although credit scores change at highly variable rates depending on all sorts of different factors, according to these hypothetical credit report scenarios released by FICO, a single debt settlement has the power to significantly affect your credit score – whether it is currently high or low.

Be Smart When Selecting Debts for Consolidation

- One major perk of debt consolidation is reducing the number of payments you have to manage each month. Consolidating debt simply to reduce the number of payments you make monthly, though, is not always the best financial decision. A consolidation should also save you money in interest and fees. Be sure to consolidate only debts with higher interest rates and consider setting up auto-payments for the rest.

Avoid Using Credit Cards

- Once you have consolidated your debt, especially credit card balances, it can be tempting to begin charging items again. Although one small purchase does not create an unmanageable balance, several minor expenses add up quickly. Remember you still owe the same amount as before consolidating your debt and refrain from using your credit cards.

Build an Emergency Fund

- A key factor in avoiding high interest rate credit card debt after consolidating your existing debts is to have a financial plan in place to handle emergency expenses. Start a savings account to cover unexpected costs in the event of a medical emergency or car repairs. A rule of thumb is to aim for $1000 to start, then shoot for three months of expenses, six months, and a year.
If you have multiple monthly payments, high interest rate debts, such as credit cards, or feel like you could benefit from a potentially lower monthly payment, then a debt consolidation loan might be right for you. For more information about managing and consolidating your debt, talk with one of our representatives about applying for a debt consolidation loan, personal loan or automating your monthly payments.
Get Started with Your Debt Consolidation Loan
« Return to "Blogs"
Go to main navigation