Loan Specials
Auto Loans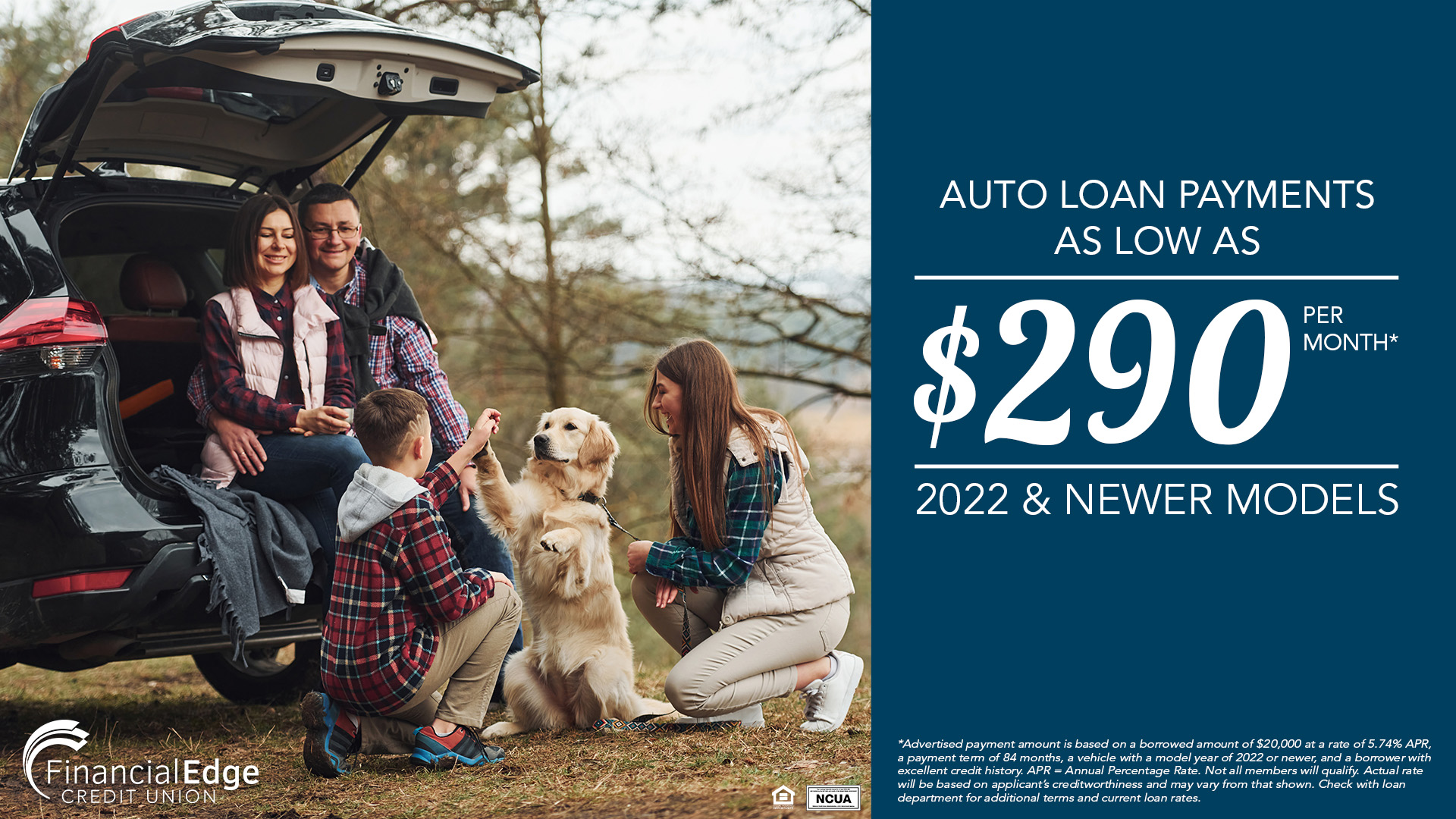 Looking for LOW payments on your next Auto Loan? Look No Further - We Have Options for Everyone!
Make sure you talk with us BEFORE you go car shopping! That way you can get pre-approved for low-rate financing and be sure you are getting a car payment that works for you. Having a pre-approval before you go to the dealer can make the time you spend in the finance office much shorter and much less stressful.
In some cases you can even get a better deal on the price of the car by arranging your auto financing ahead of time, even when the dealers are offering zero-percent financing.
Loan Features:
Use our convenient Loan Calculator to determine your monthly payment amount.
APPLY FOR YOUR AUTO LOAN TODAY
*Advertised $290 per month payment amount is based on a borrowed amount of $20,000 at a rate of 5.74% APR, a payment term of 84 months, a vehicle with a model year of 2022 or newer, and a borrower with excellent credit history. APR = Annual Percentage Rate. Not all members will qualify. Actual rate will be based on applicant's creditworthiness and may vary from that shown. Check with loan department for additional terms and current loan rates.
Go to main navigation