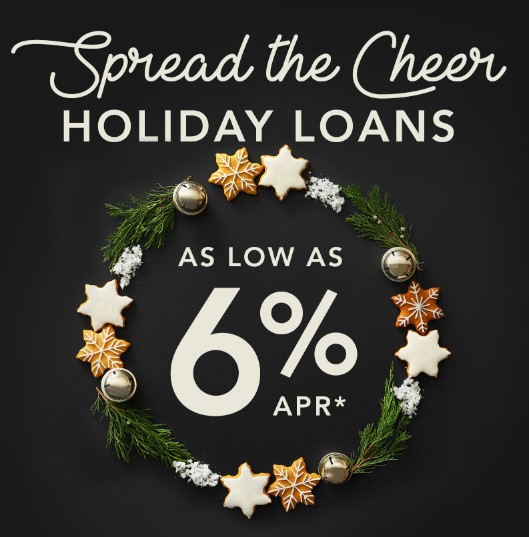 Enjoy the season with our Holiday Loan!
If you're looking to pay for holiday expenses, spruce up your house, or take a vacation, check out our Holiday Loan Special.
EXAMPLE:
If you borrowed:

Your approximate
monthly payment would be**:

$5,000.00

$221.60

$2,500.00

$110.80

$1,500

$66.48
To calculate other loan amounts: Loan Calculator
* APR = Annual Percentage Rate based on 24 month term as of 11/1/2019 and is subject to change. Actual rate will be based on applicant's creditworthiness and may vary from that shown. Not all members will qualify. Separate rates available for refinancing for existing FinancialEdge loans. Check with the loan department for additional terms and current loan rates.
** Monthly payment is calculated using an A credit score and is based on a 6% APR for 24 months.
Go to main navigation