Mobile Wallet Options
---
Introducing Apple Pay. The safer, easier way to pay.
Available on iPhone® 6 and newer, Apple Pay raises the bar for secure, convenient transactions. Just enter your cards into your phone's Wallet app. Then shop in-store or online at thousands of merchant locations across the nation – with more joining every day. Apple Pay offers numerous benefits over conventional card-based payments:
Make purchases by holding your phone near a participating merchant's contactless reader, with your finger on the Touch ID sensor.

Use your iPad Air® and iPad Mini™ 3 for online-only shopping within certain apps.

Apple Pay transactions are free – message or data rates may apply depending on your wireless plan.

Your name and card number remain anonymous to cashiers and bystanders, making online and mobile payments more secure than ever before.

Your phone carries only a unique, encrypted Device Account Number rather than your actual debit or credit card numbers.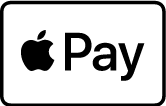 Getting started is easy:
Make sure you have the latest iOS version on your iPhone 6 or newer device.

Open your Wallet app, swipe down and tap the plus sign.

Enter your card by snapping a photo with your device's iSight® camera, or add the data manually (if you already have a card in iTunes, you'll be prompted to add it to your Wallet).

Look for the Apple Pay logo at participating merchants to begin using Apple Pay.
Make shopping easier and more secure – enter your card information and start using Apple Pay today.
Questions? Contact us at 989-892-6088 or check out our Apple Pay FAQs.
Apple, the Apple logo, iPad Air, iSight, iTunes and iPhone are trademarks of Apple Inc., registered in the U.S. and other countries. Apple Pay, iPad mini and Touch ID are trademarks of Apple Inc.
---
Google Pay
Make shopping simple with your Android device.
Pay for purchases in apps and at more than 1 million U.S. locations directly from your Android™ mobile device. Google Pay™ lets you use your <CU name> cards without even taking them out of your wallet, while making every transaction more secure.
To use Google Pay in a store, just:
Unlock your mobile device.

Hold it near the contactless terminal.

Quickly receive a notification and receipt with transaction details.

Google Pay adds extra protection to your purchases.
Your actual credit or debit card number isn't sent with your payment.

A digital account number keeps your card details safe.

Online Android Device Manager lets you lock a lost phone from anywhere, set a new password or wipe your personal details.
Questions? Contact us at 989-892-6088 or check out our Google Pay FAQs
Download the free app at Google Play™. It's compatible with devices using Android 4.4 (KitKat) or higher, and which support NFC (Near Field Communication) and HCE (Host Card Emulation).

Android, Google Pay, and the Android Logo are trademarks of Google Inc.
---
Samsung Pay
Swipe. Secure. Hover. Pay.
Shop more easily and securely using your FinancialEdge Cards when you carry a Samsung Galazy S7, S7 edge, S7 active, S6, S6 edge, S6 edge+ S6 active or Note 5 device.* Samsung Pay works virtually anywhere you can swipe or tap your card.** That adds up to more stores than any other mobile payment service currently offers.
Simply swipe from the bottom of your screen to launch the app.
Secure your transaction with fingerprint authentication.
Hover your device close to the card reader, about half an inch over where you'd usually swipe or tap your card.
A gentle vibration lets you know payment is being transmitted, and the card reader or cashier will confirm the payment is complete.

It's simple to add your cards:
Scan in your card information using your device's camera.
Secure your account with your fingerprint and a backup PIN.
Questions? Call us at 989-892-6088 or check out our Samsung Pay FAQs
Download Samsung Pay from Google Play™. An over-the-air software update is required to download the free app, and availability may vary by service provider.

*Over-the-air software update is required to download Samsung Pay. Availability may vary by service provider.
**Only compatible with select cards; contact us or visit samsung.com/pay for compatibility.
Go to main navigation