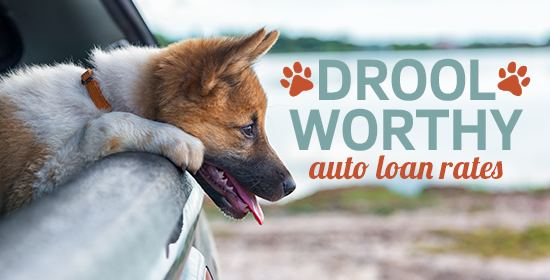 Get your paws on rates as low as
3.19% APR*
Need a loan for a new car, truck, SUV or motorcycle? Start with FinancialEdge Credit Union. We'll get you preapproved quickly so you know your budget and can negotiate your final price. We make the process stress-free and affordable for members.
Whether you're buying a new or used vehicle, or looking to refinance, we offer various terms and rates that fit your lifestyle. We're eager to help, and you'll appreciate the potential savings and promptness.
*APR = Annual Percentage Rate based on secured collateral 2012 and newer as of 7/1/2019 and is subject to change. Advertised rate is based on term of 60 months, is available for credit scores of 700 or above and for direct loans only. Separate rates available for refinancing of existing FinancialEdge loans. Check with loan department for additional terms and current auto loan rates for other credit scores and indirect loans.
Go to main navigation