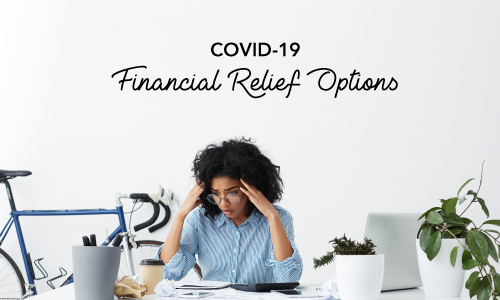 Here at FinancialEdge Credit Union we understand that COVID-19 may be affecting you in more than one way. Financial relief during this time can be critical to staying on top of things and give you time to focus on the most important things right now. We are here to help our members through this difficult time together. If you have an existing loan with us and aren't sure how you can financially make your loan payments, check out the following Financial Relief Options.
A new skip-a-payment option is being made to members with qualified loans now.
Waived $25 processing fee

Ability to skip your qualifying payment* for up to three months

Qualifying July, August, or September payments are able to be skipped*

Applications may be submitted electronically or by mail
We are also offering interest only payments on our mortgage and business mortgage loans. For additional mortgage assistance, please call 989-892-6088 or email financialrelief@finedgecu.org.
Request Interest-only mortgage payments
If your loan does not fit into or is not eligible for our Financial Relief Skip-A-Payment or interest-only payment options, or if you need funds to meet some of your everyday expenses, please contact us at (989) 892-6088 or email us at financialrelief@finedgecu.org
*Non-eligible loans include the following: Mortgages, home equity loans, business mortgages, and loans that are 30+ day delinquent. Please note that Credit Cards and Revolving/Open End Loans (any type) must be temporarily suspended for skip to apply. Financial Relief Skip-A-Payment may only be used for qualifying loan payments for the months of March, April, May, and June of 2020.
Go to main navigation